Annual General Meeting - October 27th 2017

It was very encouraging and gratifying to see so many members (25) present
at our Annual

General Meeting. Based on the enthusiasm and support shown,
the interest is certainly there for making the MAA even stronger in

the years
to come. Hats off to those who contributed

to making this past year (2016-2017)
an enjoyable and successful year.
The following is a list of members who were elected to the
Executive Committee for this coming year:-
President - Khemraj Ramnarine
Vice President - Ramesh Maharaj
Treasurer - Sais Madansingh
Public Relations Officer - Peter Albert
Congrats guys! We know each one of you will do a great job.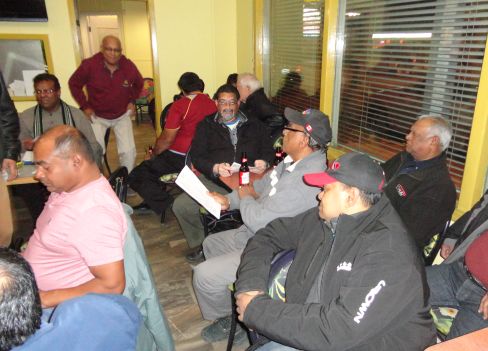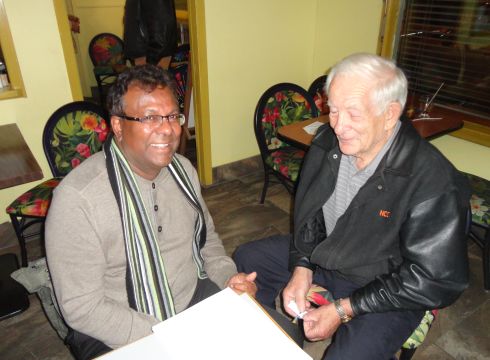 Many thanks to the members and special guest Morris
Stefanec for attending the AGM

last night.
The presence of everyone was greatly appreciated.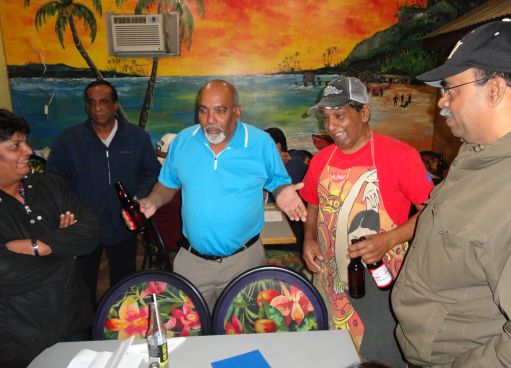 Where is meh doubles?... and who took meh wallet?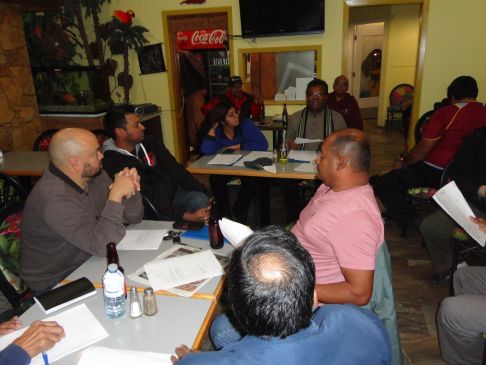 Members discussing the great year we just had
Meeting Summary
- Joe Paul will follow up with CCOM with regards to the MAA becoming a member.
- Rule #4 has been eliminated from the category 'MISDEAL' of the Jelico All
The rule states

'A player must call a misdeal at the start of a new round
if he has too few or too many cards in his hand. He must call this
misdeal before the first trick of the round is played. Failure to do so could
result in cheating and hence a bullseye to the team dealing'.

Basically
this is a misdeal by the dealer and, as such, one (1) point is awarded to the
- Some more clarity on Rule #5 from the same category 'MISDEAL'
will be addressed at the next Executive Meeting.

- All required reports were presented and accepted by the membership.
- Proposal to revise the constitution on the length of term an officer
can hold a position was approved. An officer may serve

up to four
years in a position. The Executive Committee

may appoint someone
if a position is not filled.
- TROPHY DISCUSSION: Going forward, only the Challenge trophies
will be presented to the winners. A new method of rewarding

players
will be considered such as a

point system for money coupons towards
future games. This idea will be discussed

in more detail at the next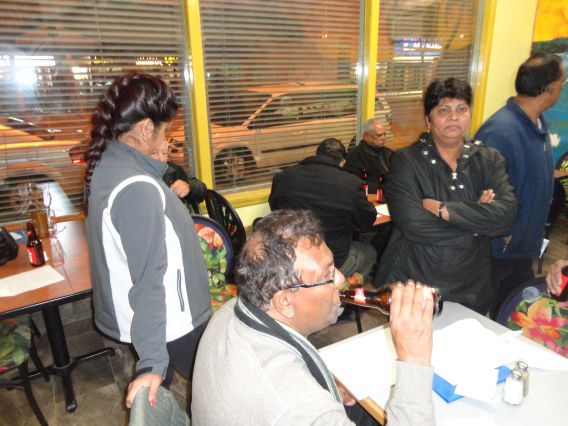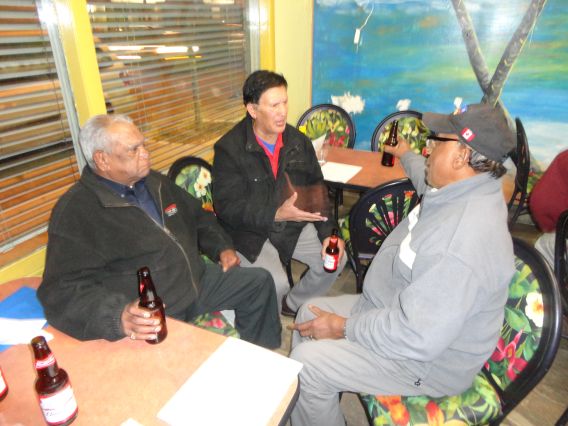 Let's tell the President he's doing an excellent job.