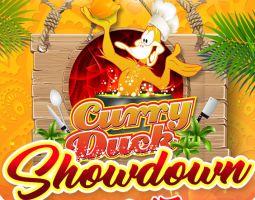 Sunday August 5th 2018 - Crescent Drive Park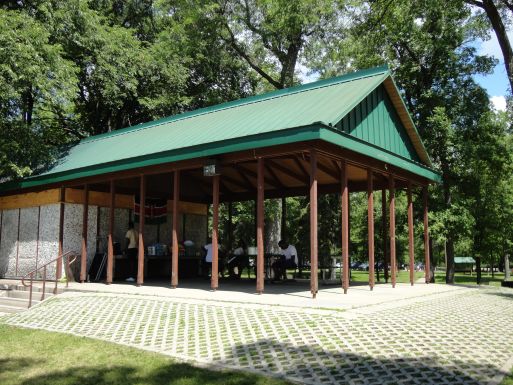 Crescent Park Pavilion
The day started off with several early morning showers and
for awhile it seemed that

there was a good chance our annual
'Curry Q' picnic would be cancelled. However, the rain
stopped around 10:00 a.m. and the sun came out and
provided us with some great weather

for the rest of the day.
We estimated the crowd to be anywhere close to 200 people.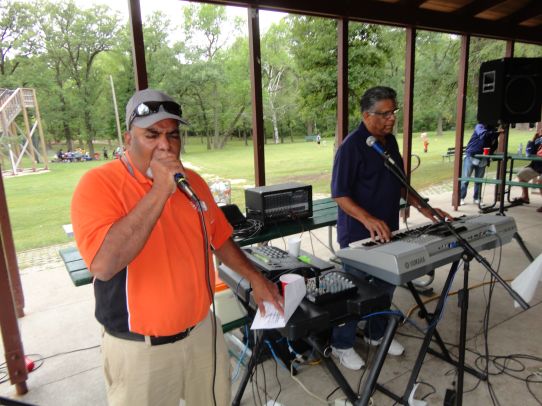 President Khemraj Ramnarine gave his opening remarks and
welcomed the large crowd.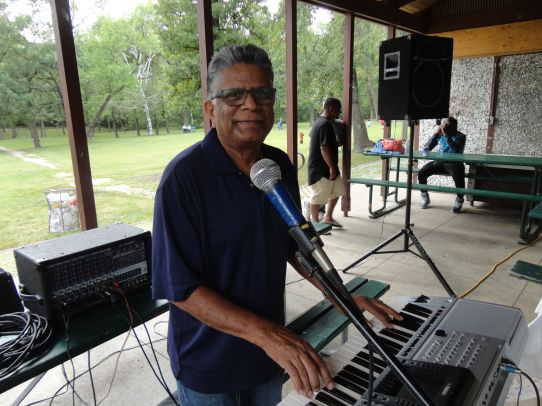 Suresh 'Bad Boy' Ramberran (on the keyboard above) along with
Khemraj 'Anil Bheem'

Ramnarine, Shamina, Bob Balkaran, Ram
'Pretty Boy' Mangroo, Donna (Wade Williams'

sister), special bajan
artiste (neighbour to superstar singer Rihanna from Barbados)
provided the crowd with great entertainment all day long.
Dan 'Dancer Boy'

Sankar danced up a storm and
showed us some of his many new moves.
Dan is heading to Bollywood to compete later this year.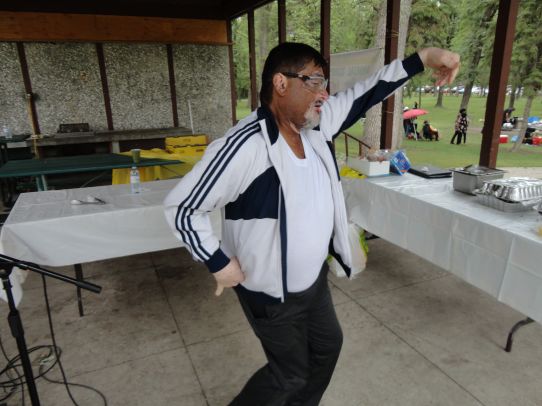 We thank both DJ 'Riddim Queen' and DJ 'Standby' for their
musical contributions. They each did a fabulous job.

We also
want to thank Rani Ramnarine for making the

best pelau we
have had in ages. She did a tremendous job single handedly.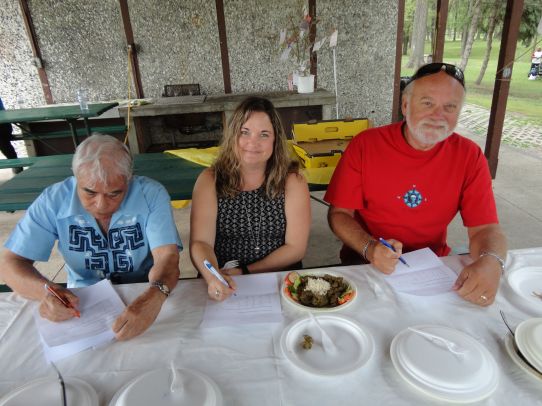 Our judges (left to right) Harry Maharaj, Michelle Sellner-Armogan
and John

Unger had a most difficult time trying to decide who the
winners were for the

best curry meal. The eventual winners were :-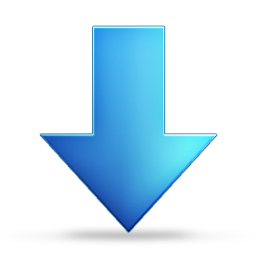 1st place - Krishna Armogan ($100)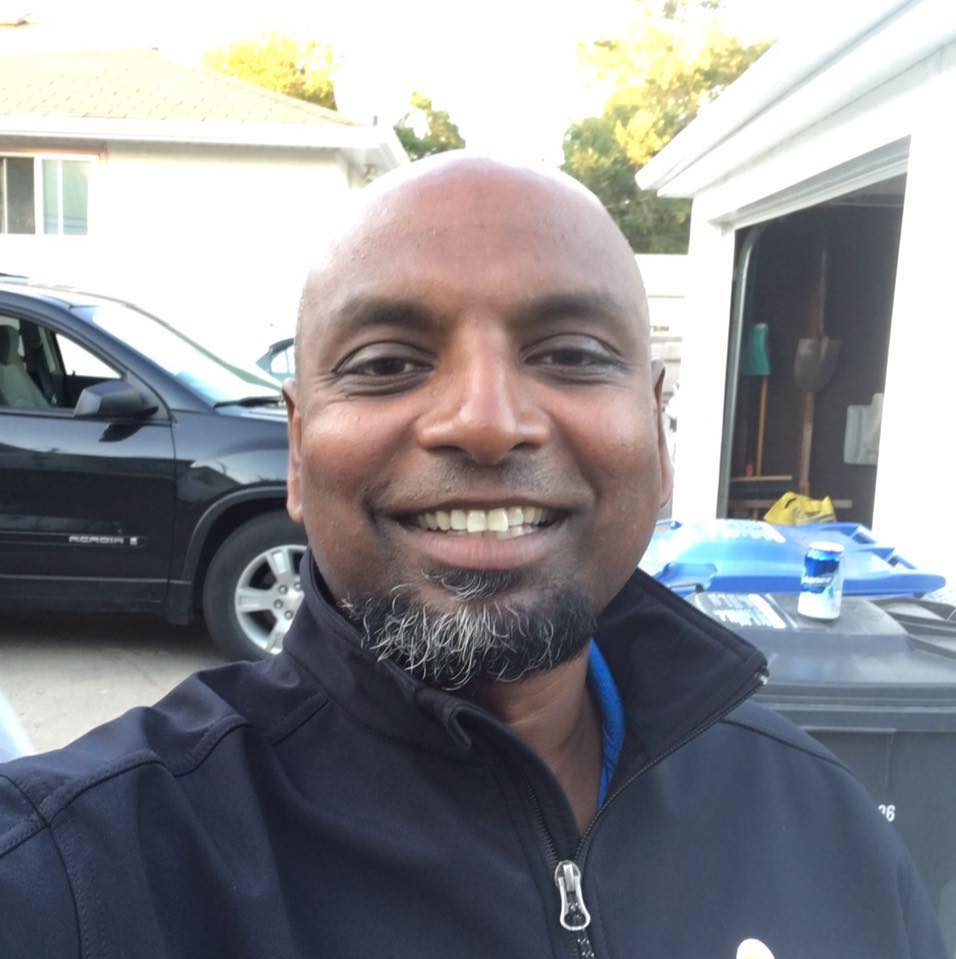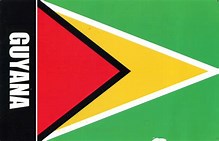 2nd place - Lynette Khan ($75)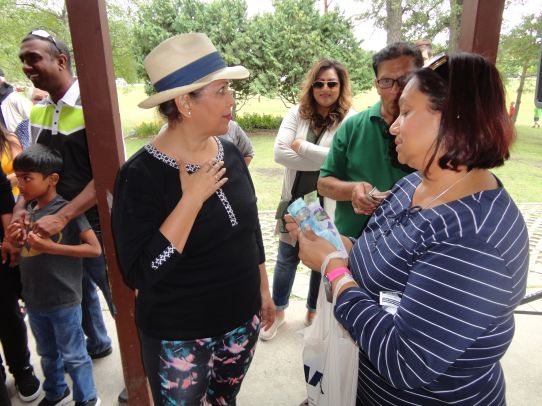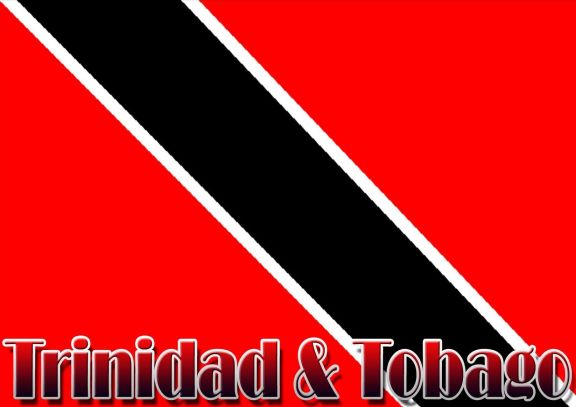 3rd place - Sadiiqa Mohammed ($50)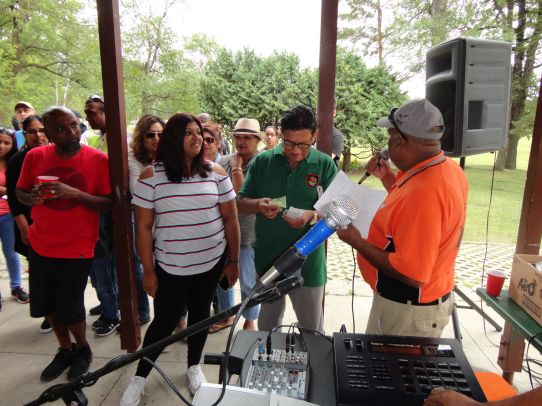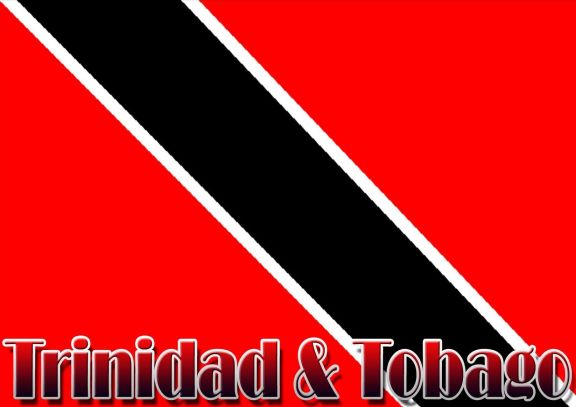 Let the flags speak for themselves. A duck curry won!
Congrats!

'No collusion' as Donald Trump would say..
Third place prize was sponsored by ABT Products
(Hand soap & Chemicals for cleaning)
1020 Logan Ave, Winnipeg - (204) 779-2362
The crowd was treated to some great tassa drumming. Two
tassa groups

joined forces to produce some of the best tassa
music ever played. At times

you felt as though you were
in an indian wedding back home.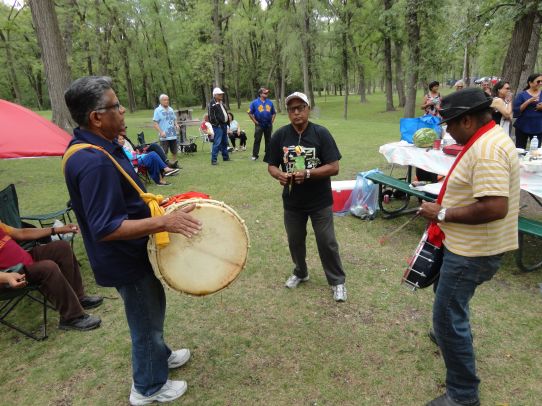 The Winnipeg Tassa Symphony. Is tassa in yuh ....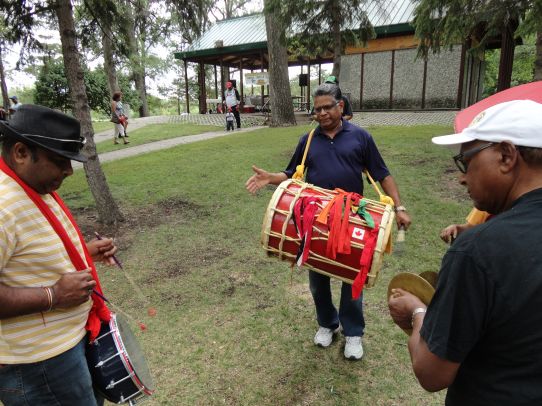 OUR SUPERSTARS ..... WINNIPEG BEST TASSA DRUMMERS.
Crowd having a great time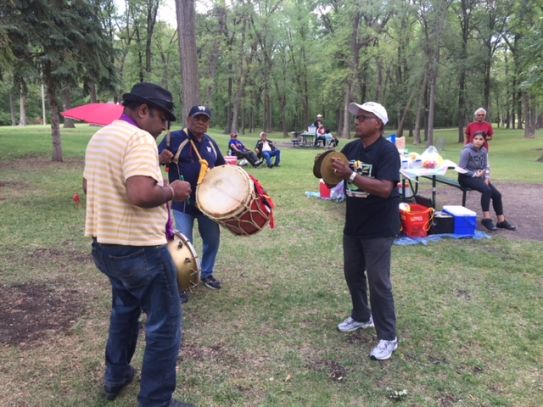 COOKING COMPETITION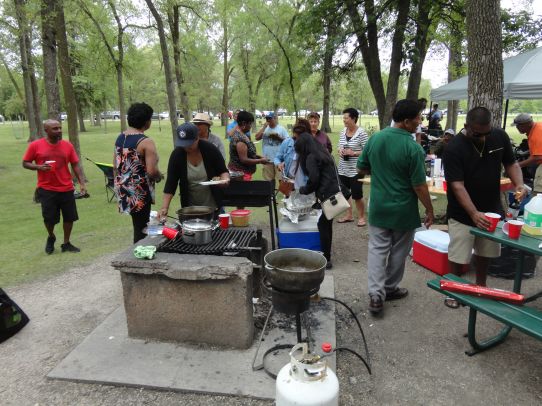 THE HEAVY LIMERS -
ALWAYS GREAT TO HAVE THEM ON BOARD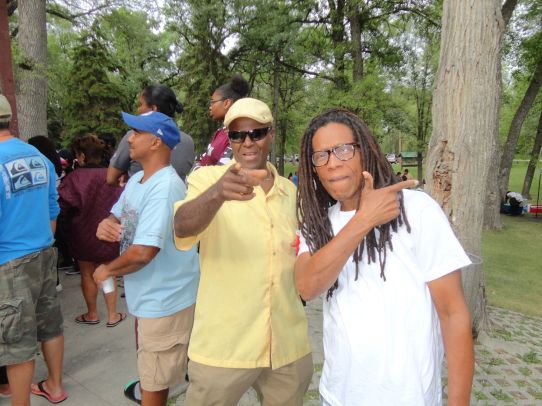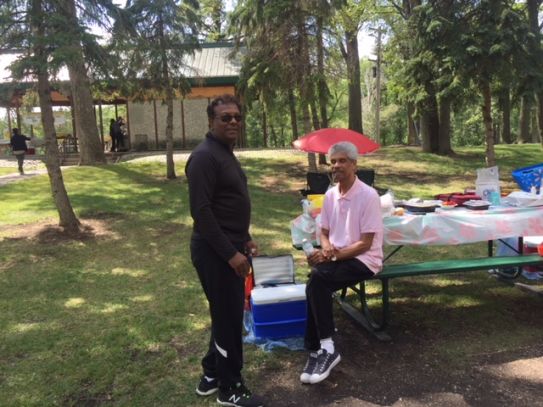 SOME OF THE FUN CROWD
It's laughter, good times and gossip...right ladies?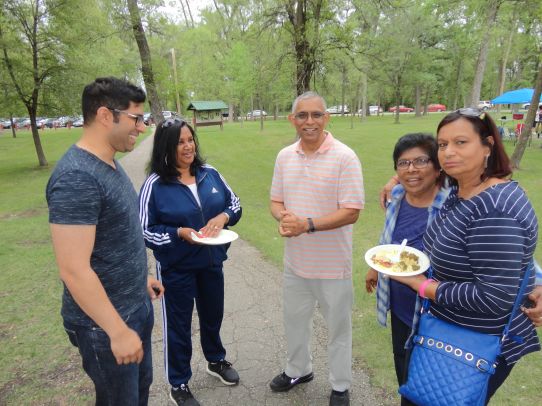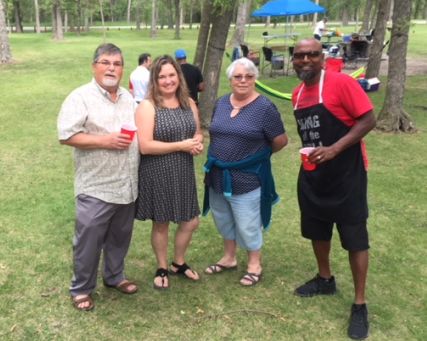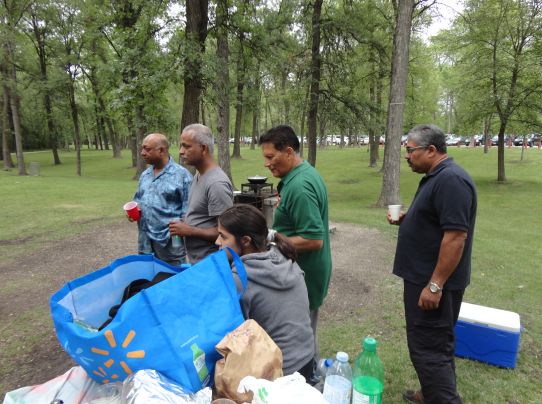 GRANDPA BABYSITTING ... SO SWEET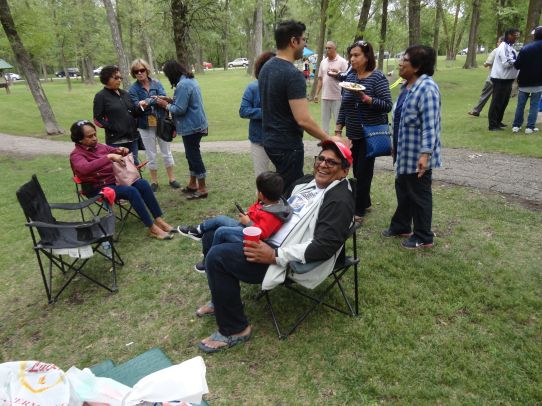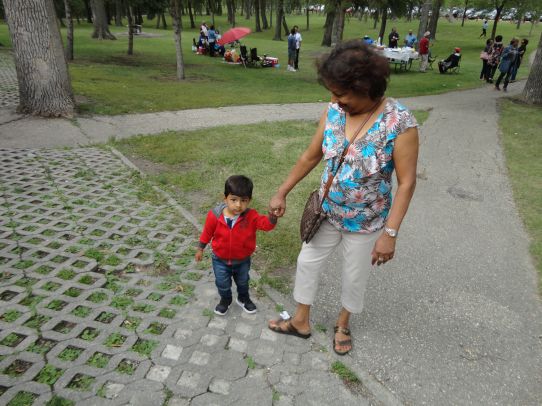 MAA SINGERS - Our local Udit Narayan & Kumar Sanu
Ramesh Maharaj "Our local Rakesh Yankeran'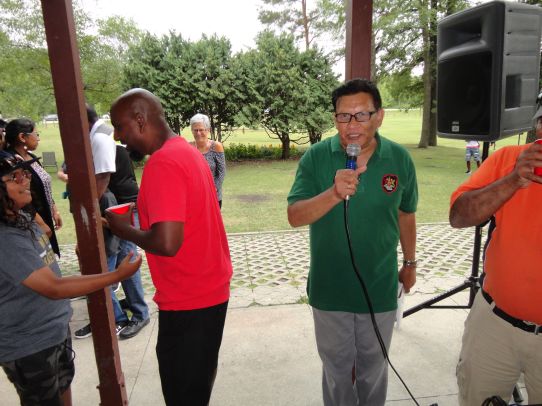 THE CROWD WHO WANTS TO PARTY MORE
As usual there are people who never want the good times to end.
They are the last ones to leave the parking lot... (lol).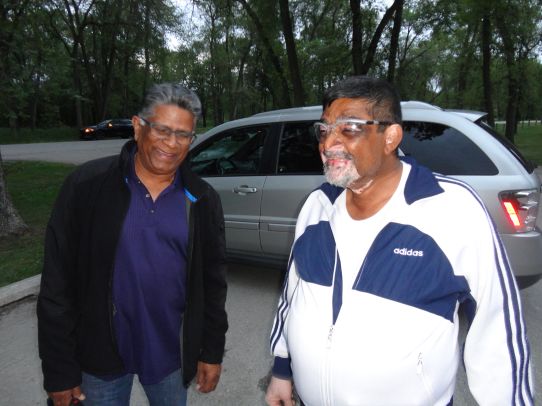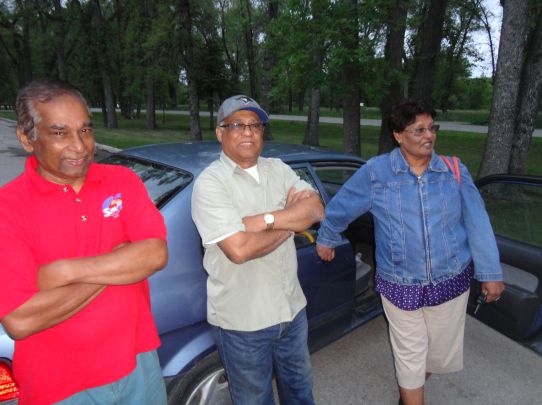 The Manitoba All Fours Association would like to thank everyone for
coming out and

making our second annual 'Curry-Q' festival a
successful and most enjoyable one. We promise you that

next year's
festival is going to be even bigger and better.

Don't forget the date.
It's the Sunday in the August 2019 long weekend.