On August 6th 2017 at Crescent Drive Park, the MAA held its first
ever 'Curry Q Festival'. We could not have asked for better weather
or attendance that day. It was absolutely gorgeous. We estimated
the crowd to be somewhere between 140 - 160.
The President setting the tone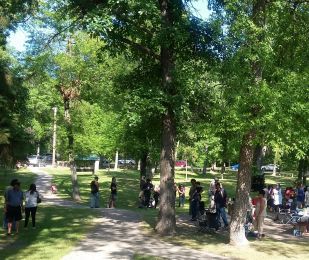 The MAA provided the picnic crowd with a great day of entertainment.
Keyboard player Suresh 'Bad Boy' Ramberran was terrific as usual and
played music for all the guest singers - Shamina, Bob Balkaran, Khemraj
Ramnarine, Ram 'Sockit' Mungroo and others. Our DJ gave us a very good
mixture of chutney, bollywood, reggae and soca music. Dan 'Dancer Boy'
Sankar provided us with dancing entertainment right throughout the day.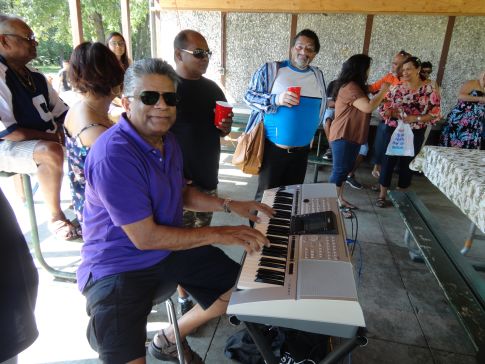 Suresh Ramberran jamming the music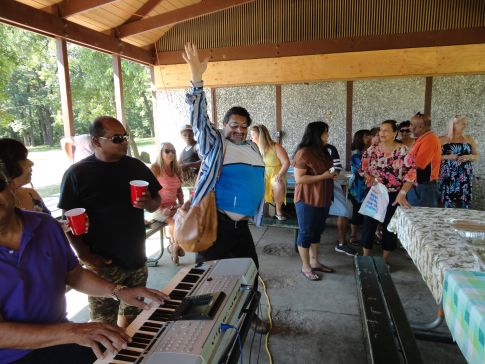 A best tasting curry dish competition was held. The panel of
judges consisted of

Jesse Bissoon, Sandra Sankar-Bailey,
Ken Mungal and Kris Goolcharan.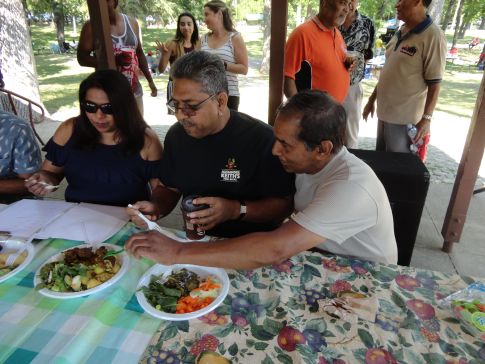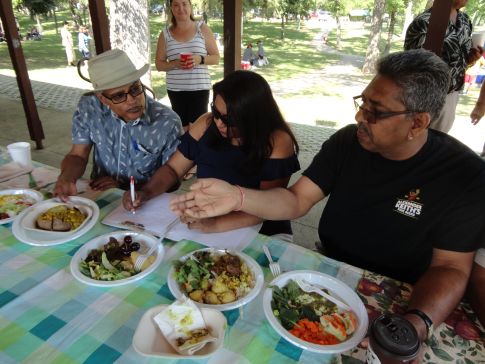 The judges had a most difficult time selecting a winner since all
the dishes were very

tasty. The eventual winners were - 1st place
Beena & Vijay Goolcharan, 2nd place Wayne 'The Indian

Chef
Boyardee' Sankar and 3rd place Savitri Singh.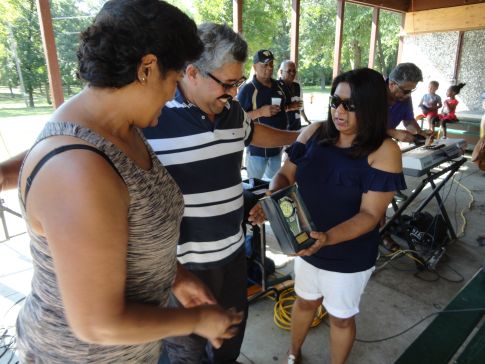 Winners !!!! Winners all over the place!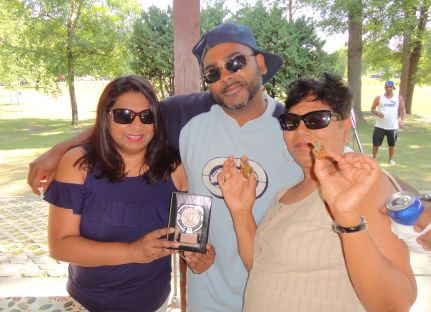 We were treated to some great tassa drumming. This group
performed several times

during the course of the afternoon
and late into the evening. Job well done guys!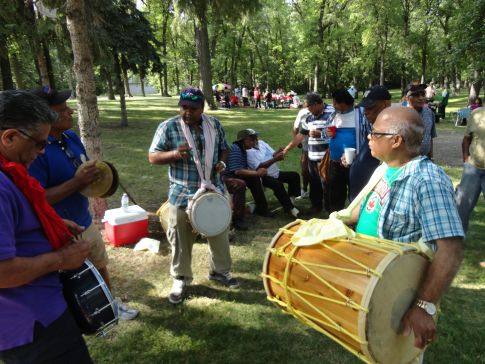 No doubt about it...the best chutney tassa group in town.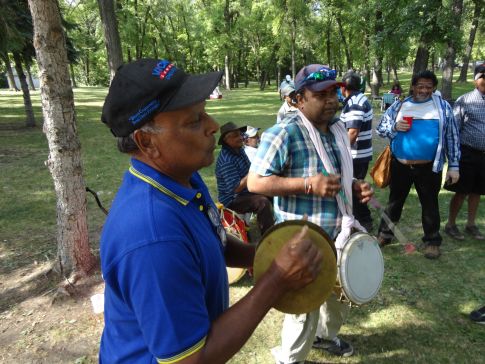 Members dancing to the infectious beat of the tassa drums.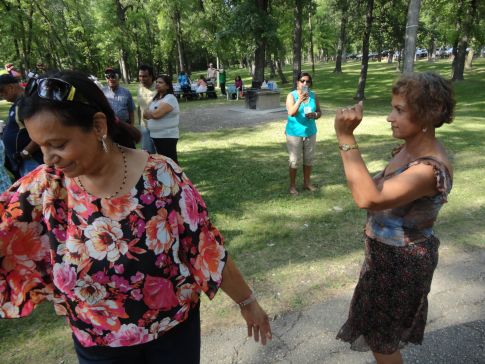 Dan Sankar breaking away. Is chutney in dey wire..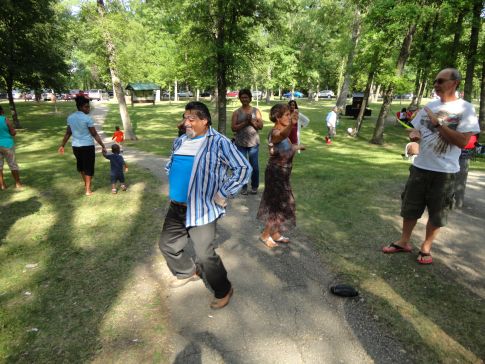 A hula hoop event was held and it was hilarious to the end.
No one seemed to be able to shake their waist

in time to the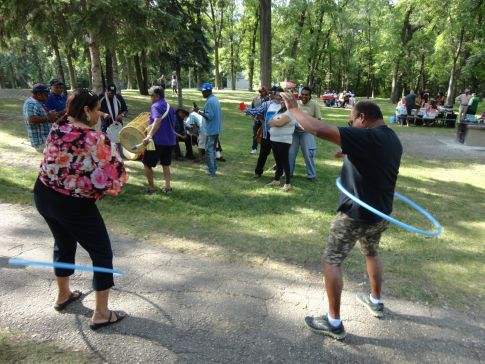 Hula Hoop contest for young and old.
The kids who were involved in the Tug of War contest had

a
wonderful time. This event was well received by

the young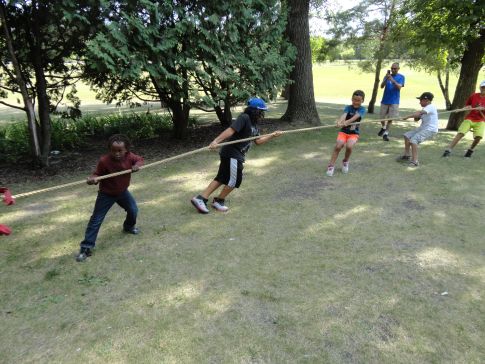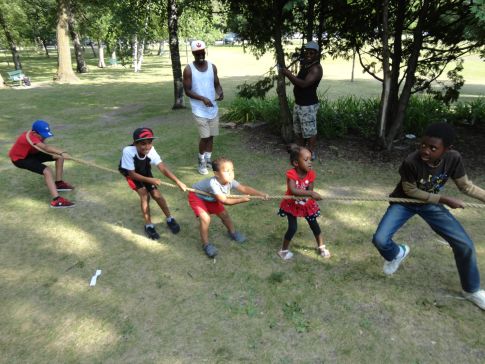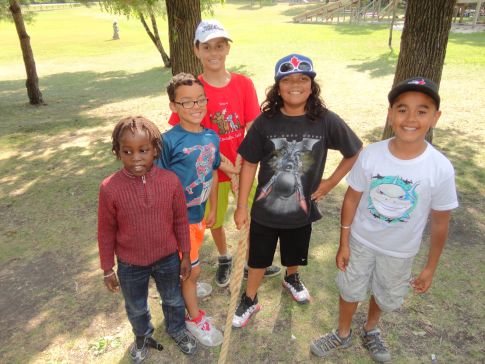 We played a windball cricket match with 24 players
involved.

The MVP of the match was Shammi Mohammed.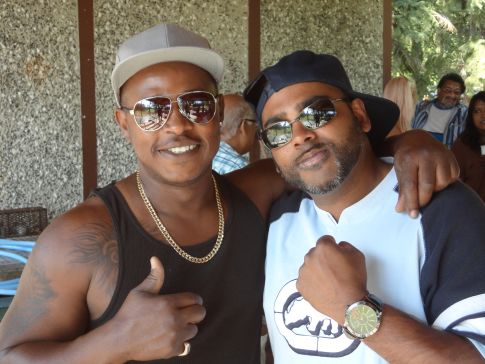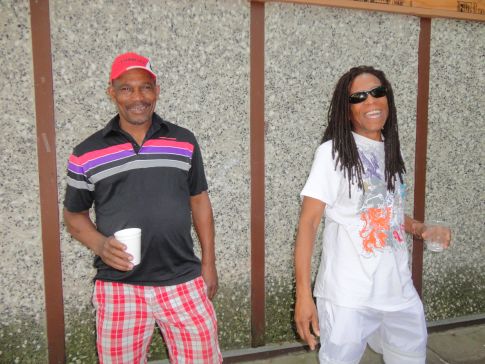 Look Andy Norea ... long time we eh see him
Judge the #1 table for food...plenty food!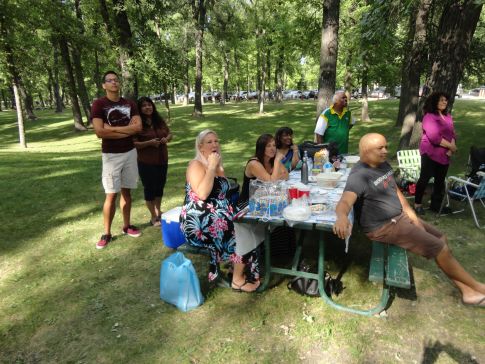 .
The Chan's picnic table ... food & drinks fuh so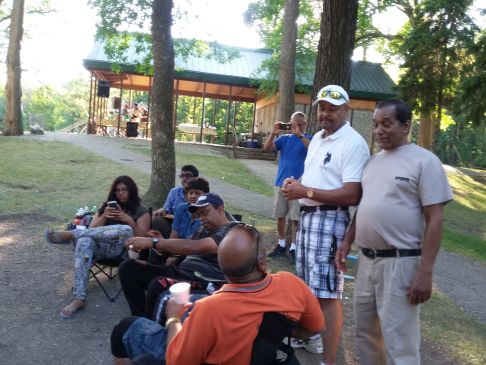 Charley looking for a game of All Fours.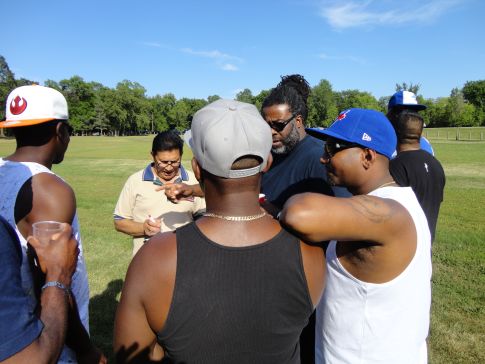 Selecting teams to play cricket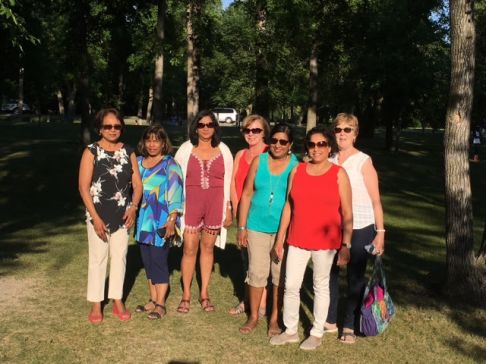 WIA (Women In Action) group.
The MAA would like to thank the many people involved with
planning and

organizing this event, because without their
assistance,

this could not have been accomplished. We also
want to thank

everyone for coming out.
We eagerly look forward to next year's picnic.