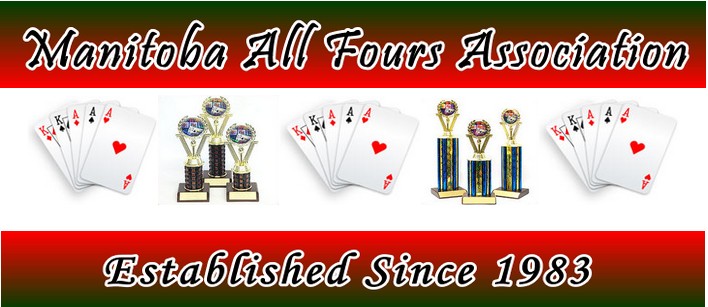 ----------------------------------------------------

.

The card season is almost here. Two Sundays from now we will be having
the league's pair knockout competition. Anyone can participate in this
tournament. Bring your friends and families. Invite past members to
come out and play and let's all have a great time! No more cabin fever.
Time to get out and enjoy yourself and have fun.
After three weeks of bone chilling temperatures, we need a break badly.
The weather forecast for Sunday 24th is a balmy -12 C. Come out and
share 'some licks' and enjoy the food and refreshments provided by
Deen's Restaurant.
*******

MAA PAIR KNOCKOUT - Sunday February 24, 2019
MAA LEAGUE COMPETITION - Will begin on Sunday March 3, 2019
Click here to see the 2019 Schedule of Events
.
## NEWS FLASH ##
Our marshals for the season are Karl Jaikaransingh, Glenn Manoosingh,
Joe Paul and Sais Madansingh. The pair of Karl & Glenn will alternate with
Joe & Sais every other weekend.
Our new scorer is Magaret. Please welcome her and go easy on her for the
first week. As well, please check your scores from time to time to ensure
there are no discrepancies.
In a phone call to Derek, Alberta is expecting us to bring 12-14 tables
for the Western Canadian All Fours Championship.
*******

1st Sunday - Pair Knockout Tournament
$5.00 per person or $10.00 per pair
*******
League Competition - 5 Sundays
5 Sundays x 8 players x $6.00 = $240.00
Team Registration (due Jan. 11th) $100.00
Total league fees per team = $340.00 or $42.50 per team player
*******
*******
.

MANITOBA ALL-FOURS ASSOCIATION
GENERAL MEETING
JANUARY 11TH, 2019
205 MARION STREET, WINNIPEG
.In Attendance:(Saints) Neal Baksh, Omar Maharaj, Darren Maharaj, (One Family)
Joe Paul & Shammi Mohammed, (ICCA) Frank Arjoon & Ram Mangroo, (Jump &
Wave) Kelvin Rampersad & Michael Arjoon, (Chutney Soca) Ramesh Maharaj &
Khemraj Ramnarine, (WISA), Sais Madansingh
President's Report
MAA is looking for a new venue for the 2020 New Year, but for this year, games
will be located at CCOM on Fife Street. First game, February 24th, Knock-out.
Competition starts on March 3rd, 2019. League Games, round robin style will end
on March 31st, 2019. The Champion of Champions will be April 7th, 2019, and the
Western Championship is April 19th-20th, 2019. The President stated that he
requires support from the teams for the Golf Tournament scheduled for some time
in June, as well as the Curry-Q in the Park, dates to be confirmed. Darren Maharaj
will be the contact for the Western Championship Tournament in Edmonton. He will
be in contact with Derek (Edmonton) to ensure that accommodations are booked
for the Manitoba team.
Website
The website has moved to a new location on DPD Server. Neal Baksh will be
looking into posting the statistics for 2019.
Disciplinary Action
The President would like to have a strong disciplinary committee in place to
address instances of rule-breaking such as physical contact, yelling, etc.
(see addendum below)
The All Fours annual format for regular games will start on March 3rd, 2019.
The following teams have shown interest in playing in the league this year:
Saints, One Family, WISA, Chutney Soca, Jump & Wave, and ICCA. There
will be 33 games in total, with halftime being 17. The hall at CCOM has been
booked, and dates given to Ken and Mr. Ali from CCOM.
Treasurer's Report
Two expenses since our last AGM totalling $ 276.85
New Business
Team registration plus fees is $340 per team. Number of teams is 6, average
player fee is $ 42.50 per player. Captains are requested to fill out team contact
information including phone number and email of each player. Tentative
schedule was addressed in the President's Report, as well as the venue for this
year. It was addressed that there is a problem with completing the full 37 games
by the 6 p.m. deadline. Therefore, we have reduced the amount of games to 33.
No new games are to be started after 5:50 p.m. In the event of a tie, the game
will carry on until a winner is determined. All four tables will take part.
Meeting Adjourned at 9:10 p.m.
....

** ADDENDUM **
The President stressed that there will be zero tolerance of any type of unruly behaviour.
Physical abuse will not be tolerated.
Depending on the severity of the incident involved, a player could be suspended for
one or more games. A committee will be formed to determine the level of suspension
for the person(s) involved within 7 days or less. A second infraction by the same
person(s) will automatically result in a ban of one year from the MAA.
Alcoholic consumption
Drinking outside the premises on Fife is strictly prohibited. As well, no one is to
bring their own private stock of liquor for consumption on or off the premises.
If caught (unmarked police cars have been watching us for the last two years),
Ken Mungal will definitely lose his liquor licence and as a consequence there
could be a strong possibility that the MAA will fold.
Use of Cannibis
In the city of Winnipeg, you are allowed to consume cannabis on your personal
property. Outside the CCOM building on Fife is not considered to be personal.
If you are caught by the MAA, you will be suspended from playing cards that
same day. The laws of the province are very strict about smoking pot and must
be adhered to at all times. We are a licenced non-profit company that is incorp-
orated every year. We have to abide by all rules and can not afford the risk
of being caught. Please act responsible and govern yourself accordingly.

1) All games start at 1:00 p.m. sharp. For the late comers the 5-10-15 minute
start time rule will be put in place.
2) If the regular player arrives after 15 minutes, all stats will be credited to
the starting pair for that day.
3) When the half is called, players are allowed a 20 minute break. Captains
will mark the start time of the 2nd half on the board.
4) With the reduced games we have also reduced the number of time outs
from 3 per half to 2 per half, each consisting of 4 minutes long.
5) Turning in complete and signed game summary sheets to the statistician,
ensuring that all the data is transposed legibly and accurately from the master
scoreboard to the summary sheet. Captains must sign the score sheets.
6) We will ring the bell only once at 5:50pm (no more bell ring at
6:00 p.m.). At this point no new games can start. Any games in progress
will be finished. In the event the match results in a tie, all 4 tables will sit
back down and the first team to sing a bullseye will win the match.


The members of the Manitoba All Fours Association would like to

extend

their

heartfelt
gratitude

to the

past executives

for giving

us another

great year.
W
e would, once again, like to congratulate our President, Mr. Khemraj

Ramnarine,
for his great leadership role. We commend him for his

continuous efforts and hard
work in promoting the game of All Fours in Winnipeg.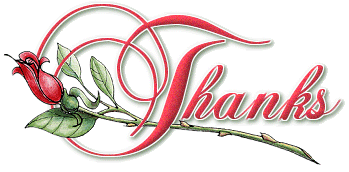 Special thanks to the rest of the past executives Ramesh Maharaj, Sais

Madansingh,
Peter Albert and Karl Jaikaransingh for their contributions.
Kudos to the members and their wives for the wonderful jobs they did in

helping to
organize the Western Canadian Championship, the Annual Golf

Tournament and
Curry-Q. Your performances were awesome.
To our golf participants and sponsors, we say thank you for your love

and support.
We want to give a big thank you to Ken & Beth Mungal for being there for us

at all
the

games and for taking care of our food and refreshments needs.

You two were
fabulous as always. A million thanks to Ken for the use of his

business place
(Deen's Diner) for hosting all of our yearly meetings.
Again, many thanks to everyone in the MAA. We look forward to working

with
the new executive in the near future.
.

It has been 21 months since we implemented a counter to keep track of the

number
of viewers entering this website. It's amazing to know

that we have averaged
approximately 22272 viewers over 21 months

(May 2017 - January 2019)
or 1060

viewers per month.
This interest is shared mostly by our members and friends and also

by our
worldwide audience whose events are sometimes posted here.
Saturday 16th February, 2019
Skinner Park, San Fernando
Internet Site: To Be Announced
***********
More info to follow on upcoming events
.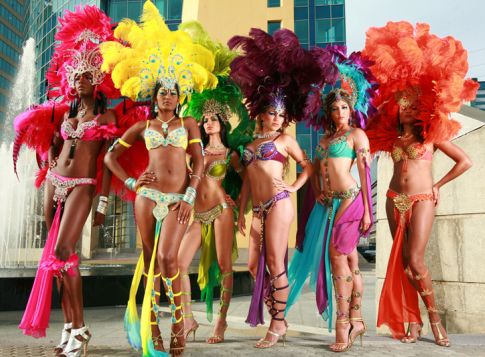 The two hottest soca chunes for the Carnival season are
'Hookin' Meh' by Farmer Nappy and 'Long Time' by Nadia Batson.
As Omar would say 'Dey mashing up de place fuh so'
Some predictions: Renegades will win Panorama and Machel
will win the Road March with 'The Road' or 'Release'.
.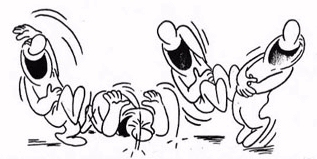 The lighthouse became the centrepiece of the roundabout
How many of us had our share of it. Some used to get more
licks than others. Raise yuh hand if yuh used to get plenty .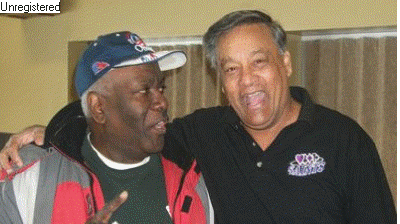 Many thanks to Lincoln Chan & Jim Baksh for putting these together.
Oops! .... 36 years strong