. 2011 All Fours Season - A Synopsis
Knockout Champions (Pairs)
Most Bulleyes - ICCA Most Hang Jacks - Jook & Jam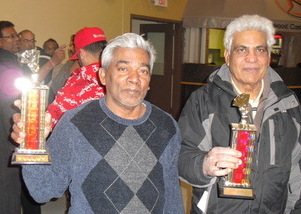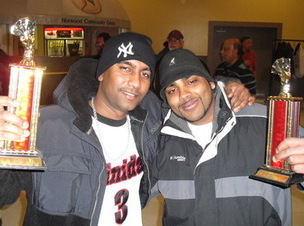 Roysie Sankar & Kelvin Rampersad Navin Ramnarine & Shawn Singh
League Champions
Winning Team - WISA
(Record of 6 wins and 1 loss)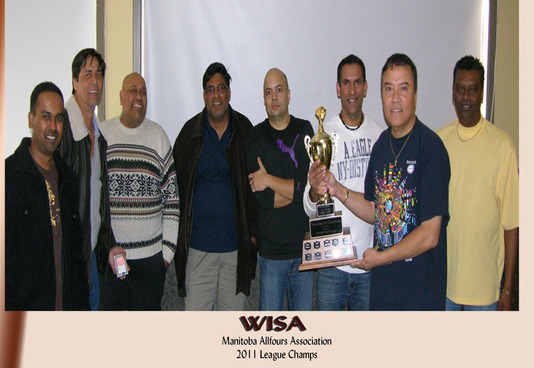 (Left to right) Marc Kowlessar, Wayne Dinzey,
Indraj Persad, Karl Jaikaransingh,
Russell Chan, Glenn Manoosingh(captain),
Lincoln Chan & Terry Bhuckal
Most Bullseyes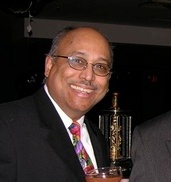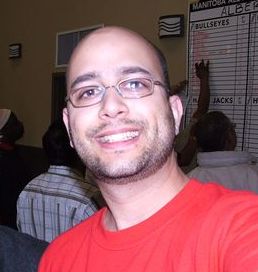 Jim Baksh - Saints Neal Baksh - Saints
Most Hang Jacks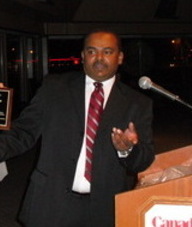 Wayne Sankar - Aces Allan Sampson - Aces
Most Valuable Pair (M.V.P.)
Terry Bhuckal - WISA Glenn Manoosingh - WISA
14 - 0 Games
Andrew Dickson & Shammi Mohammed (Genesis)
Sunil Ramlochan & Cliff Arjoon (ICCA)
Sais Madansingh & Richard Seepaul (Masforce)
Khemraj Ramnarine & Carl Gajadharsingh (Jook & Jam)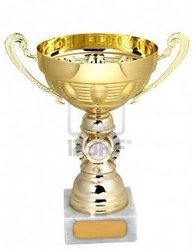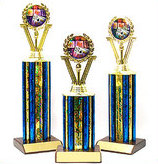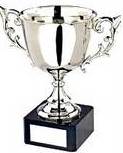 Knockout Champions (Teams)
Champions of Champions : Saints
President's Cup : Masforce
Most Bullseyes : Omar Maharaj & Ian Harrysingh - Saints
Most Hang Jacks : Russell Chan & Wayne Dinzey - WISA
14 - Games : Andy Castello & Andy Norea - Genesis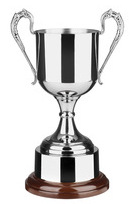 Family Day Tournament
Most Bullseyes : Mikyla Albert & Mikey Arjoon
Most Hang Jacks : Page Laurent & Vishnu Narine
Western Canadian Champions
Manitoba (above) beat Team Alberta by 11 games to win the 2011 WCC Championship.
The tournament took place in Edmonton on Easter Saturday. Team Manitoba has won
this annual event 23 out of 24 times. The championship was first held in Winnipeg in
1988.The most outstanding pair in this year's tournament was Manitoba's Vijay Kissoon
and Ram Dyal for winning most bullseyes - second half, most bullseyes - overall & most
hang jacks - overall. Congratulations!
Other Manitoba winners were Ashok Nagina & Peter Albert for most hang jacks – 1st
half and a tie between the pairs of Mikey Arjoon, Dan Sankar and Sunil Ramlochan,
Shammi Mohammed for most bulleyes – 1st half. Great job, guys!
A special thank you to the sponsors, DPD Software, Deen's Restaurant,
St. Boniface Hotel & Cottonwood Golf Course, for assisting us with the
cost of the team's shirts (see above).
************