For the final standings and player statistics for
the 2018 season click the links below:

JUMP & WAVE DESTROYS TOP GUNS TO CLAIM
'CHAMPION OF CHAMPIONS' AWARD
Some people are calling it the 'Miracle on Fife', others are calling it one of the
best

overall performances ever recorded. Jump & Wave, having completed a
season where they lost every game, came through on the last Sunday

in the
playoffs to finish undefeated.
Captain Peter Albert led his team to a 10 - 9 victory against One Family in the
A Division final

after upsetting the number one team WISA 8 - 6 in the first
round and then

soundly beating Saints in the second round 12 - 6.
Job well done!!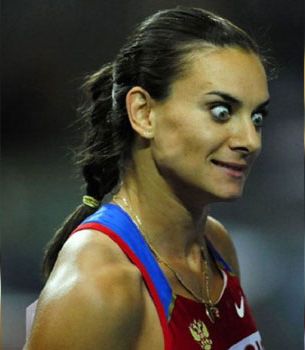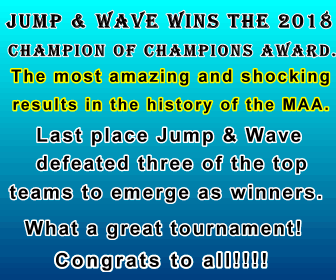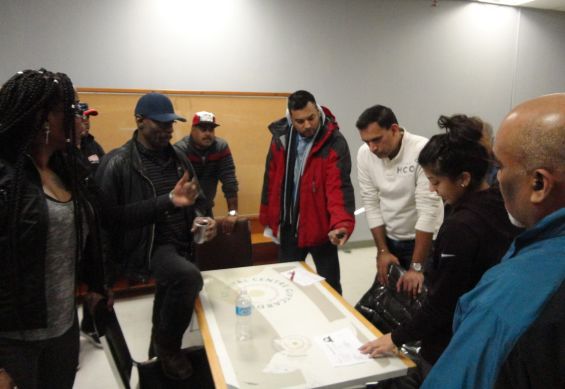 Discussing the outcome of the match between Jump & Wave and One
Family.

Judge Glenn Manoosingh and Chief Magistrate Omar Maharaj
presiding over the matter.
THE EVENTUAL WINNERS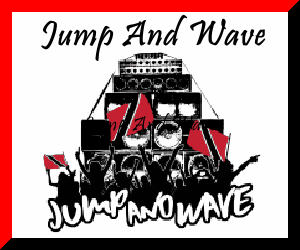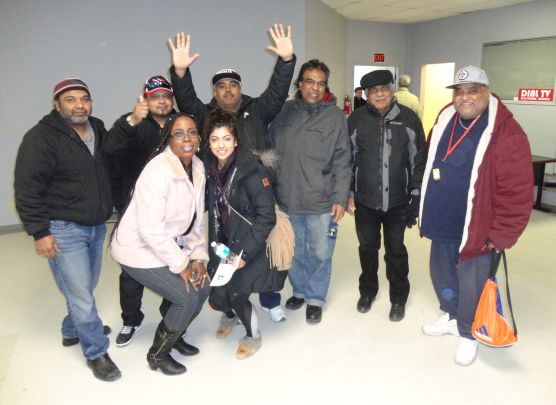 Kathleen and Elizabeth are getting ready to jump while Cliff is
waving. It's

celebration time.
Congrats to Peter Albert and his team members for an awesome
and

outstanding performance.

Taking the President's Cup (B Division) this year is team Chutney
Soca, better known

as the 'Ramsingh Sharma Boys'. They lost in
the first round but won both games

in the second and third rounds.
Hail Chutney!!!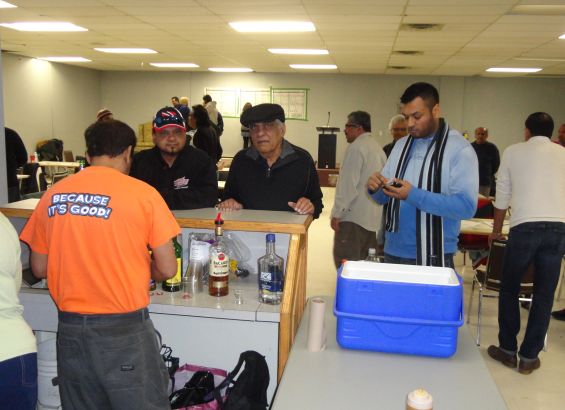 The boys at the watering hole. Omar waiting to buy a
cold one

to settle his nerves.
The Most Bullseye Award went to Charley Maharaj &
Omar Maharaj (Saints) with 11 Bullseyes.

The apple
doesn't fall far from the tree. Omar learned well

from
Charley.

Won't you say so?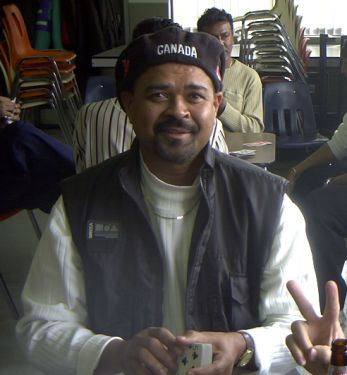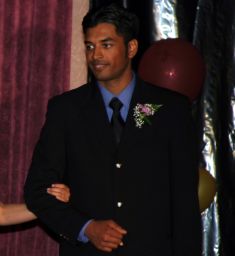 The pair also tied with Dennis Horsford & Scotty Bowen
for Most Hang Jacks (6).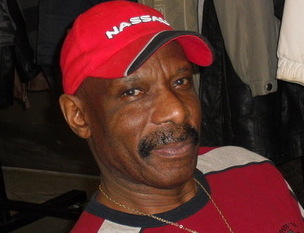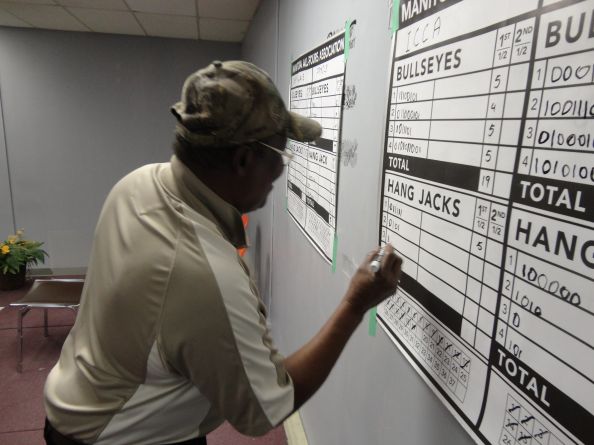 The action was fast & furious throughout the competition.
Another great year

for the MAA.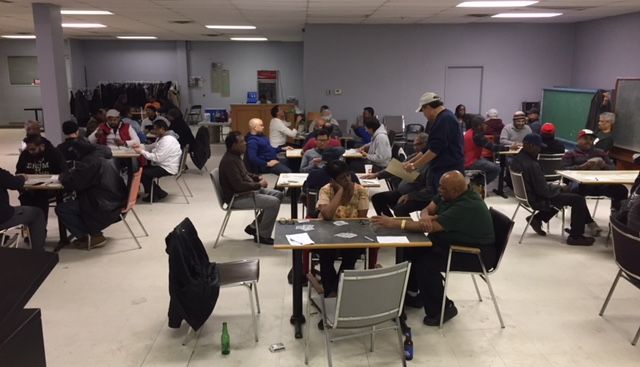 MOST VALUABLE PLAYERS - 2018
Waheeda Mohammed & Ashok Nagina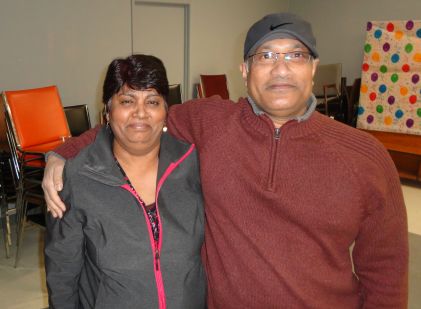 Making the Manitoba All Fours All Star Team
(1) A. Nagina & W. Mohammed (One Family) - 62.71%,
(2) I. Harrysingh & O. Maharaj (Saints) - 62.32%,
(3) R. Chan & W. Dinzey (WISA) - 60.34%,
(4) D. Horsford & S. Bowen (One Family) - 60.32%
Congrats To All!!

MOST BULLSEYES - 2018
TEAM - SAINTS
Ian Harrysingh & Omar Maharaj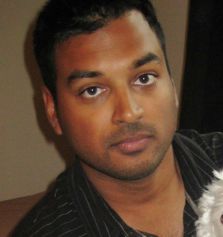 1 ) I. Harrysingh & O. Maharaj (Saints) - 50 Bullseyes
2) A. Mohammed & S. Mohammed (One Family) 39 +
(9-0 ICCA)

= 48 Bullseyes
3) A. Nagina & W. Mohammed (One Family) - 44 Bullseyes
4) G. Manoosingh & T. Bhuckal (WISA) - 40 Bullseyes

MOST HANG JACKS - 2018
TEAM - WISA
Russell Chan & Wayne Dinzey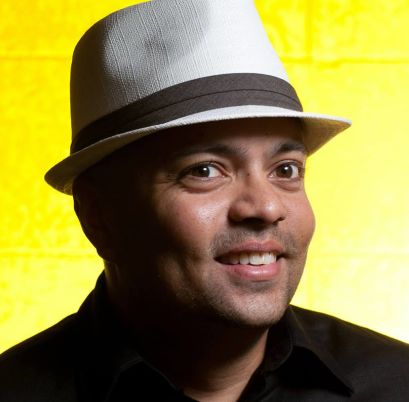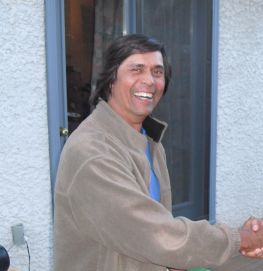 (Amazing! Pair won the Most Hang Jacks in only 4 Sundays)
1) R. Chan & W. Dinzey (WISA) - 22 Hang Jacks
2) A. Mohammed & S. Mohammed (One Family) - 20 Hang Jacks
3) A. Nagina & W. Mohammed (One Family) - 19 Hang Jacks
4) K. Ramnarine & L. Chan (Chutney Soca) - 16 Hang Jacks
MANITOBA LEAGUE CHAMPIONS
2018 LEAGUE CHAMPIONS - WISA
West Indian Students Association (Senior/Old Grads)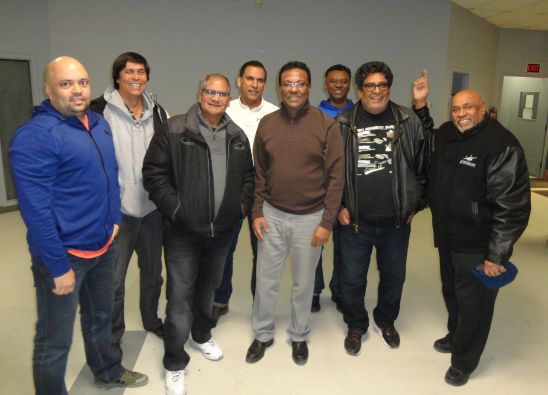 Left to right, Russell Chan, Wayne Dinzey, Larry Hart, Glenn Manoosingh,
Sais Madansingh,

Terry Bhuckal, Karl Jaikaransingh and Indraj Persad.
WISA - 2018
Congratulation on an undefeated season!
Pandemonium and jubilation broke out as Team WISA became the new
league champs with only a minute or two left in the match. The shout
" Who Sah ....WISA" filled the air as members and onlookers started
the celebrations. A bullseye by Terry and Glenn on table two broke the
deadlock to give WISA the victory. WISA has now equalled the record
of 8 championships held by the great Duniya team.
SEASON HIGHLIGHTS/NOTES:
1. We played 853 games this year, down from 902 games in 2017 and
899 games in 2016. This drop in games is the direct result of ICCA
folding. Princes Town Boys were short a pair on 2 different occasions
and Jump & Wave was short one pair last week.
2. Best one day performance - Shammi Mohammed &
Sadiiqa Mohammed (12 wins - 3 losses - 80.0%).
3. Most Bullseyes in one day - 4 teams tied with 12 wins.
(S. Hosein & V. Goolcharan, I. Harrysingh & O. Maharaj,
A. Nagina & W. Mohammed, Azan Mohammed
& S. Mohammed)
4. Most Hang Jack in one day - 2 teams tied with 8 -
R. Chan & W. Dinzey and Harry & Robin Maharaj.
5. Most games played in one day - several pairs tied with
18 games.
6. The MAA Lady Bing Award (Most Gentlemanly Player)
- Hafeez Abdool
7. Several 14 - 0 games were registered. We will let you know
what the executive will do as compensation at a later date.
* * * * * * * * * * * * * * * * * * * * *

The MAA 2018 season got off to a great start. We had 32 players
the same number as last year.

Ashok Nagina & Waheeda Mohammed
tied with Kelvin Rampersad & Sunil Ramlochan in the

Most Bullseyes
category. The team of Ashok & Waheeda won in a playoff game while
the team of

Shammi Mohammed & Sadiiqa Mohammed emerged as the
Most Hang Jacks winners.
All four winners are from the team 'One Family'.