ANNUAL GOLF CLASSIC TOURNAMENT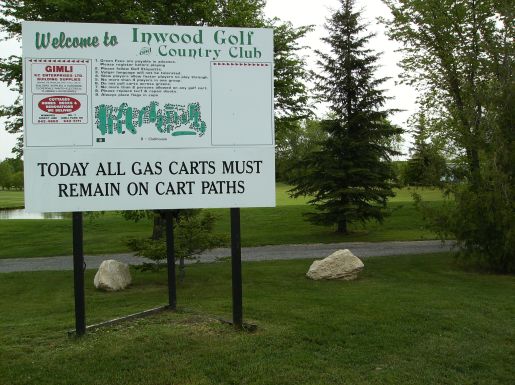 The MAA would like to thank the Management and Staff of
Inwood Golf & Country Club for their excellent service.

Thanks
for making our tournament a memorable and pleasurable one.
Guests from Barrackpore, Doubles Capital Of Trinidad!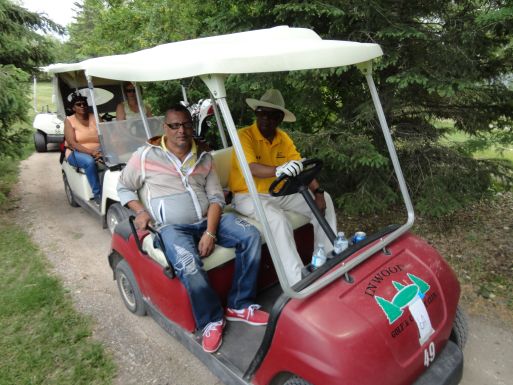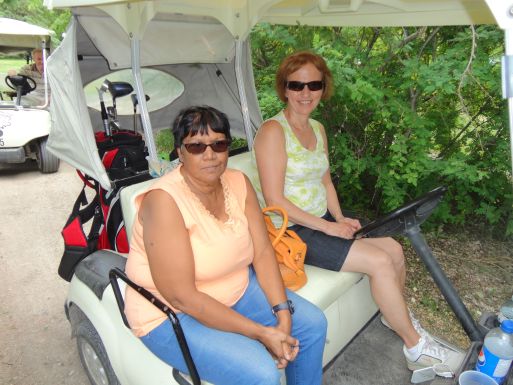 Signs, Signs, Everywhere Signs - (Five Man Electrical Band)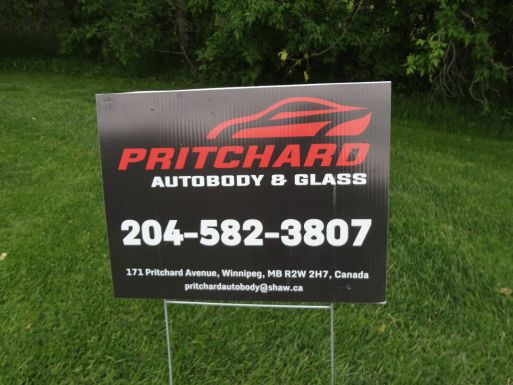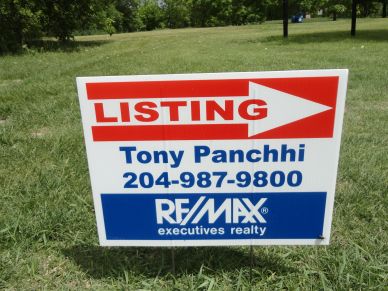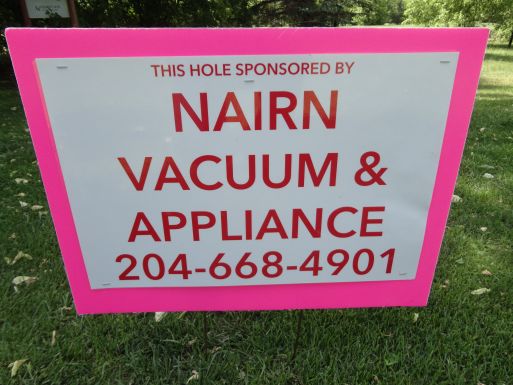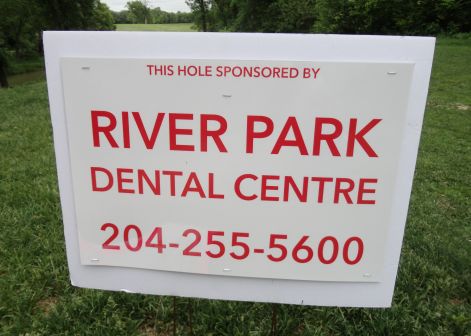 Suresh Jagessar tied for 'Best Dressed Golfer' with Ram Mungroo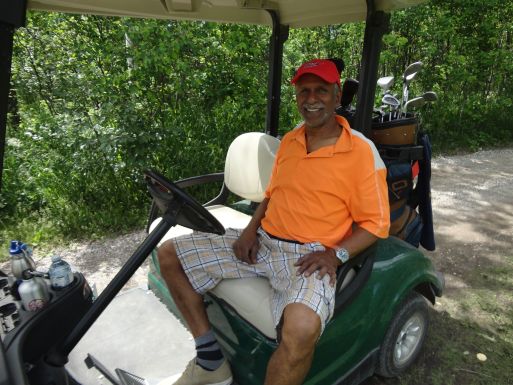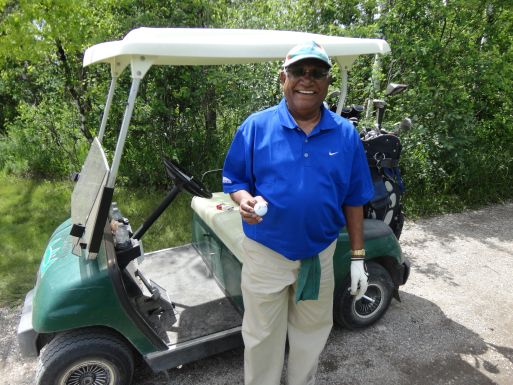 Quote of the Day - Ram Mungroo
"Man, some of the par 4s were short but they had very narrow fairways and sharp
doglegs.

You go for it and most likely

you will end up in the bush (woods). A very
tricky course.

I lost over a dozen balls. It was tough. Nice course though".
Most Awesome Foursome Award (Another Tie)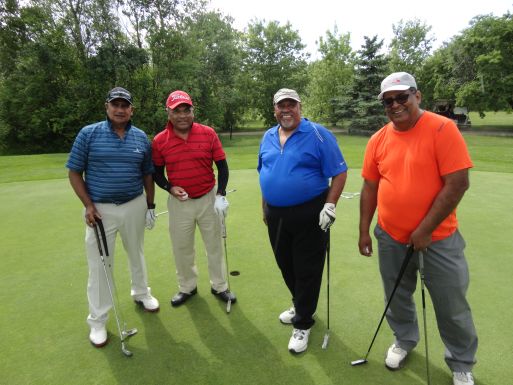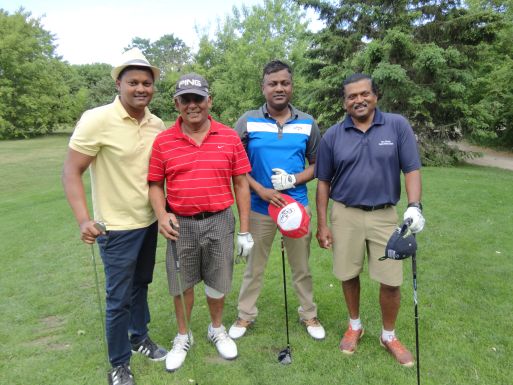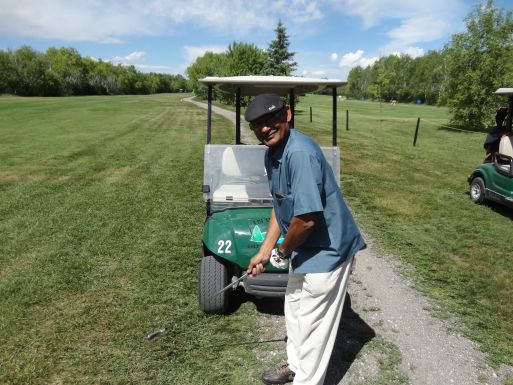 Trophies Presentation - MAA 2017 Season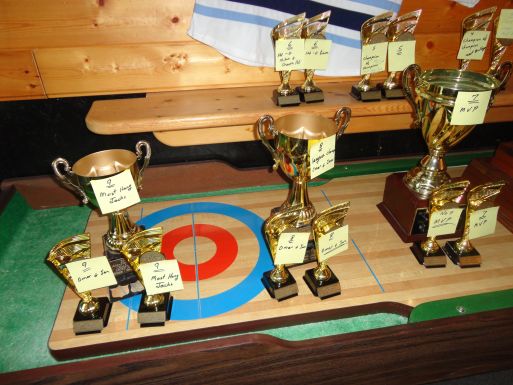 Most Bullseyes (left) & Most Hang Jacks (right) - Champion of Champions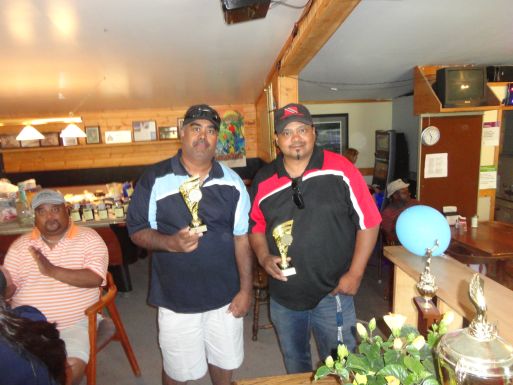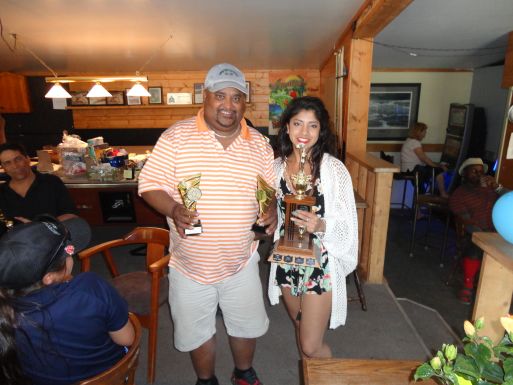 Golf Prizes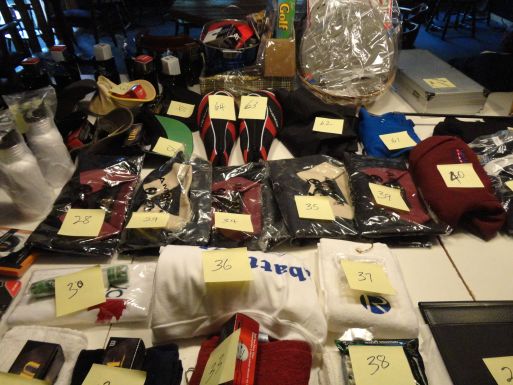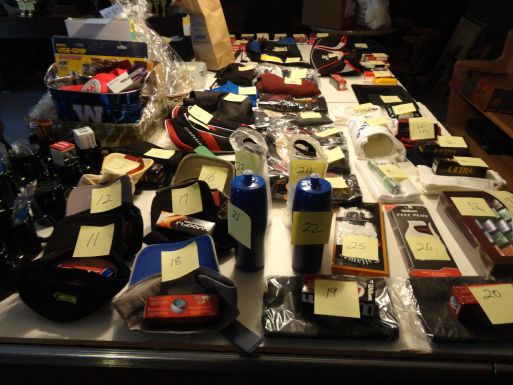 Winners - Ryan Rodger/David Shepherd foursome (left) &
Runners Up - Wayne Dinzey foursome (right)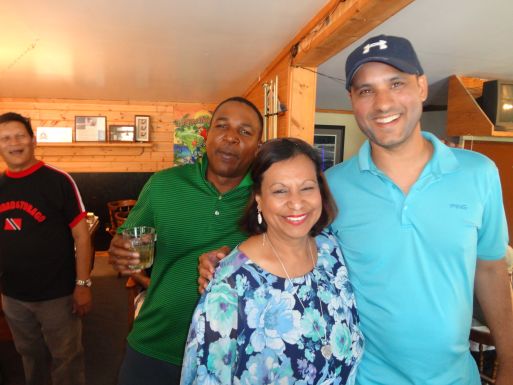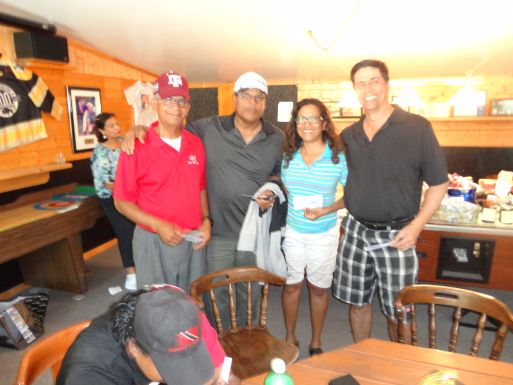 Special Tribute to Morris & Violet Stefanec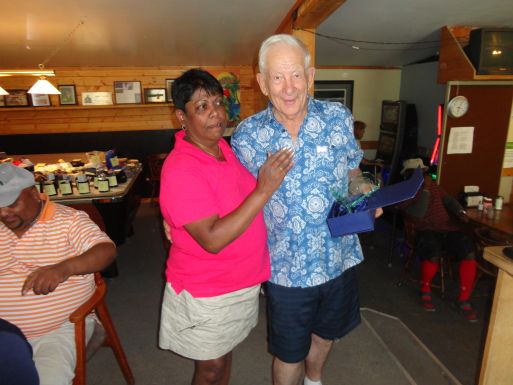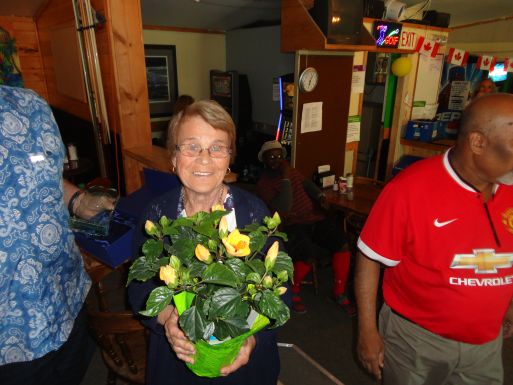 We are here today to honor and pay tribute to a wonderful gentleman in our midst.
We are here to recognize

the years of service and contribution that he has made to
the Manitoba All Fours Association.

He has always been there for us over the years,
making sure the centre is available for us, preparing the

room and having it ready
Morris has been there not only for the All Fours Association but also for the West
Indian

community and the society at large. He has spent many, many hours helping
us with socials,

Canada Day celebrations, bazaars and other activities we may
Over the years he has developed a close bond with several members of the West
Indian community,

the most notable of which was his friendship with the late
Morris, it is with great pleasure to have you with us today. On behalf of the
Manitoba All Fours

Association, it is indeed a privilege and honor, to present
to you, as a token of our appreciation

and a momento of our esteem this
wonderful plaque. Mrs Rani Ramnarine, the wife of our president,

will make
this presentation. Also with us today is Morris' wife

Violet to whom we will

Tribute to Morris & Violet Stefanec
Morris played a major role in the lives of the Caribbean people, both as a dear
friend and the

caretaker of the Norwood Community Centre. It was no secret that,
whenever there was a function put on by West Indians, nine out of ten times

it was
Over the years Morris treated us courteously and respectfully and has handled all
of our

events and functions in a very diligent and professional manner. We were
very fortunate

to have someone like him. Morris remained everyone's friend and
was someone you can

rely upon to help in any situation.
From 1994 to 2013, Morris took great care of the Manitoba All Fours Association
giving us that

extra hour from 6:00 p.m. to 7:00 p.m. to lime and to have a last
beer or two. It would certainly have been nice if Morris had learned the game

of
All Fours and played

for one of the teams.
All in all, Morris is someone who is very caring, easy going and understanding
of our

culture and ways. We will never forget the many wonderful memories
Morris has given

us over the years. Thank you Morris for being there for us always.
You will be a brother

(fellow Trinidadian) in our minds and hearts forever.
Relaxing After The Work Is Done...Great Job, Guys.... Special Thank
You To The Golf Committee For Doing Such A Fantastic Job ....
Thank You To The Owner, Ed Waluk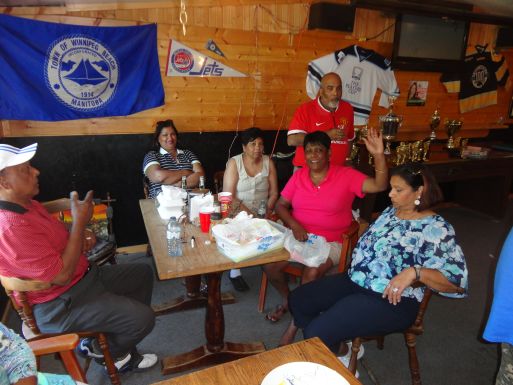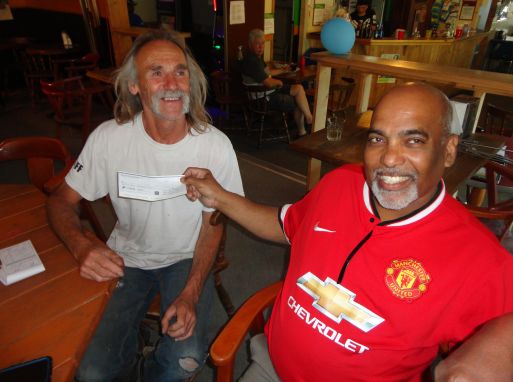 Big Thank You To Peter Albert & His Team For
Arranging & Helping Out With This Tournament.